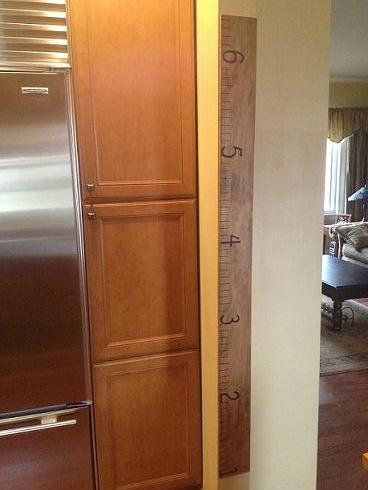 This was pretty easy! I used wood for a door jamb, which is like 7' tall & 5" wide. $10 at Menards. I already had stain & used a paint pen for the numbers & a Sharpie for the lines. Definitely an "Under $20" project.
I'm trying to decide if I should transfer my kids' measurements from over the years to this piece or just leave it alone. Originally I thought I would transfer their heights, but now I'm thinking that would look really cluttered.
Either way I am happy with the result.
The bump out that it is hanging on was a calculation mistake in our kitchen remodel & since it's new drywall, you could see where the screws are starting to pop. I'm probably the only one who noticed it, but it was driving me nuts & this now hides that.